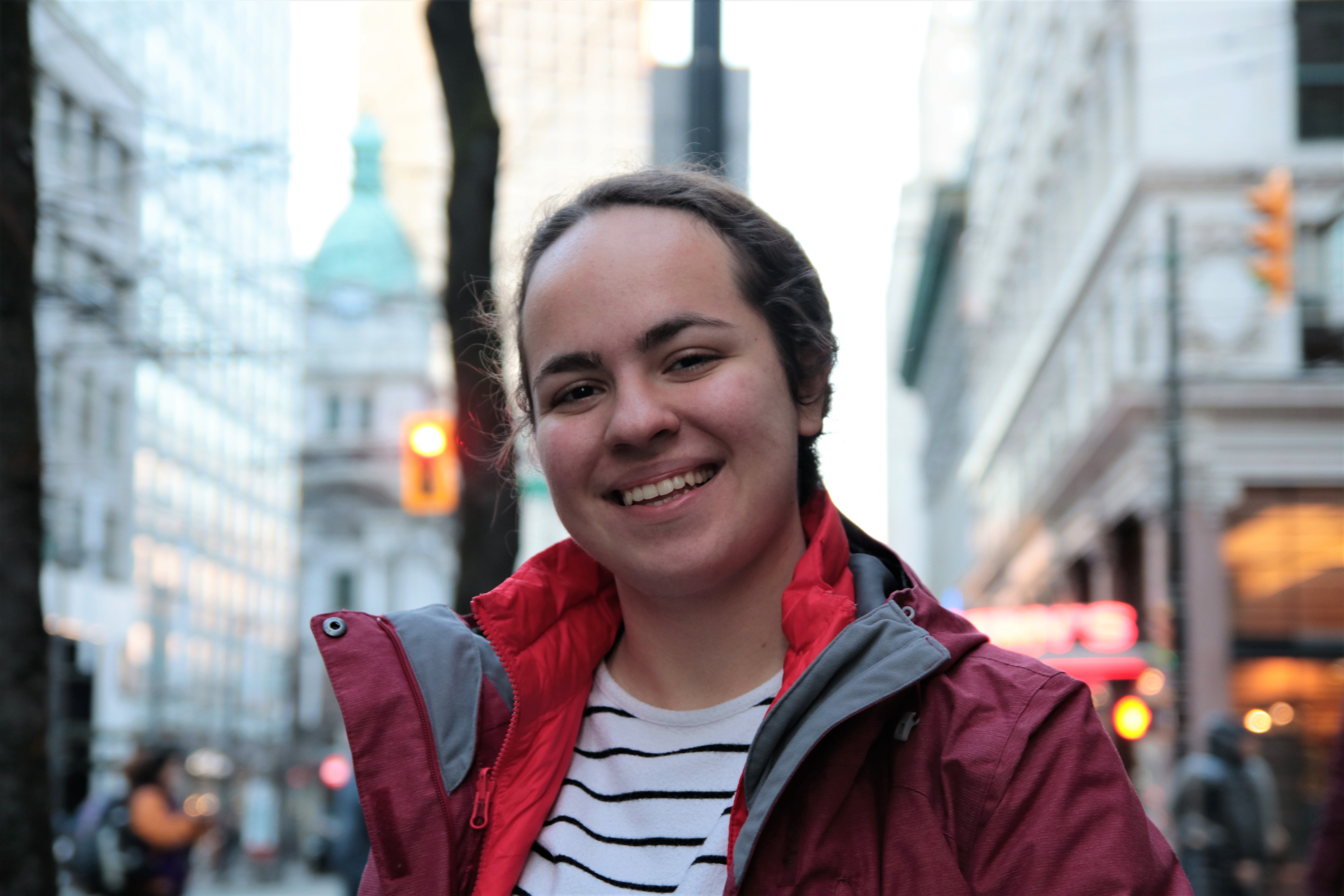 galtintas17_at_ku0edu0tr
Hello, I am Gül Sena! I am a Computer Engineering and Mathematics senior at Koç University, İstanbul. I was born and grew up in Balıkesir, Turkey -a beautiful city with lots of cheese, nice beaches and Mount Ida- and then spent 5 years in TEVİTÖL -a boarding high school for the gifted and talented. After completing the International Baccalaureate Diploma Program, I started Koç in 2017. Now, I am located in İstanbul waiting for the next chapter.
I value social responsibility and environment. I have been volunteering in judging at FRC Turkey since 2016. I am a GLLP Fellow and a former member of KU GLobal Aid where me and my friends conducted Let's be United! project to promote social cohesion between migrant and local children; and wrote an Erasmus+ application, sadly we were rejected

.
I love teaching, you can see amazing organizations that I have been teaching with here.
I spent Spring 2020 -well at least the part upto Covid-19- in Vancouver, Canada studying CS as an exchange student at the University of British Columbia (UBC). Beautiful city, especially if you love hiking, warm cold -yeap, everyone told me it's going to be too cold but I saw the lowest of -8°C-. My profile picture is actually taken in Downton Vancouver.
Nowadays, I am working as an Undergraduate Research Assistant at the Intelligent User Interfaces Lab developing AI assisted sketch to PowerPoint solutions.
I hope to update here more in the future with more content!
news
| | |
| --- | --- |
| Sep 30, 2020 | I am returning to one of my favorite courses Comp 301: Programming Language Concepts as an undergraduate teaching assistant. |
| Sep 10, 2020 | I am happy to annouce that we will be launching CS 101: Merhaba, Dünya! an 8 week online programming course in Python for high school students. |